AMZTOSHEET
Automatically Track Amazon Prices in Google Sheets
WORKS WITH ANY AMAZON COUNTRY STORE
Convert this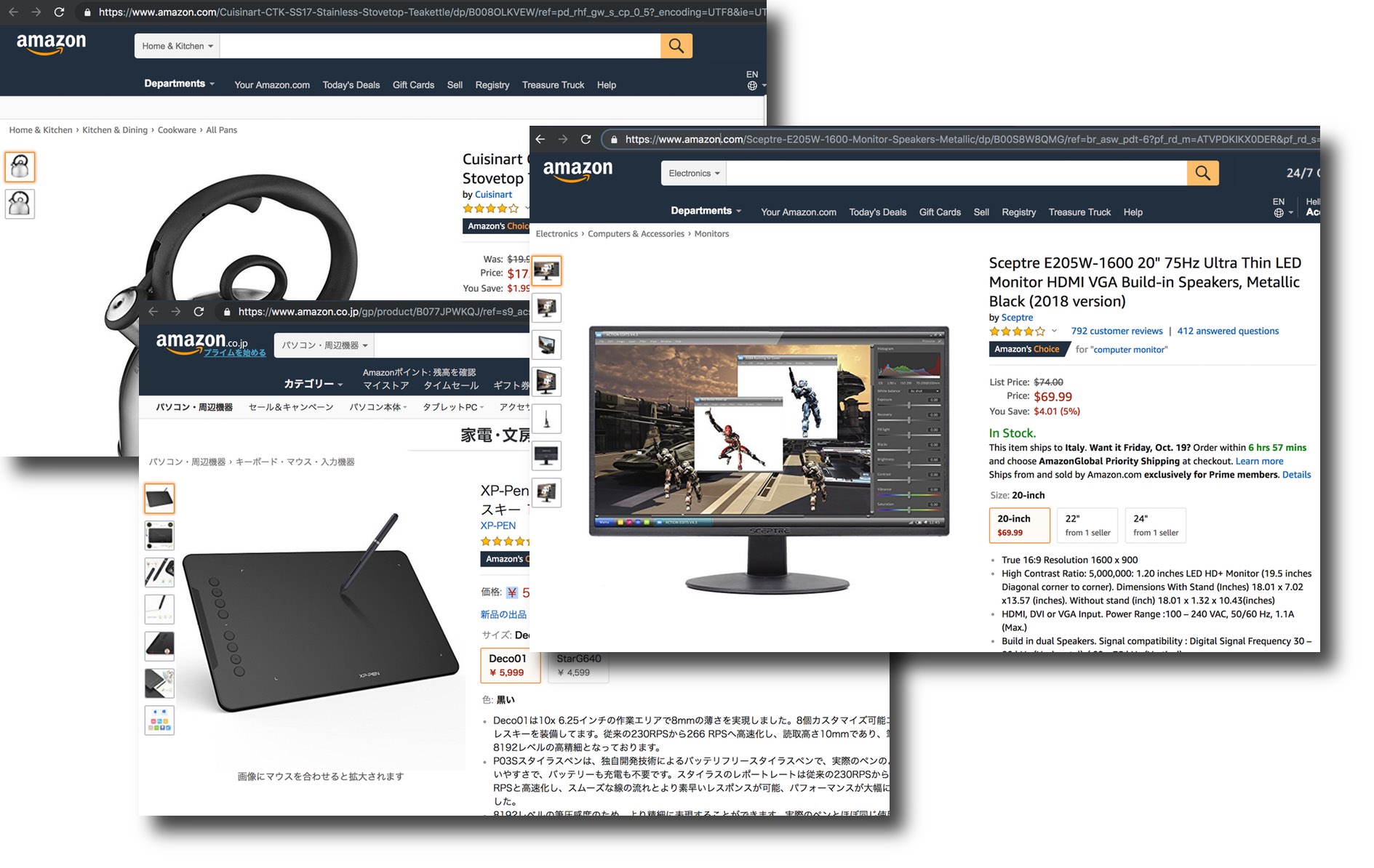 Into this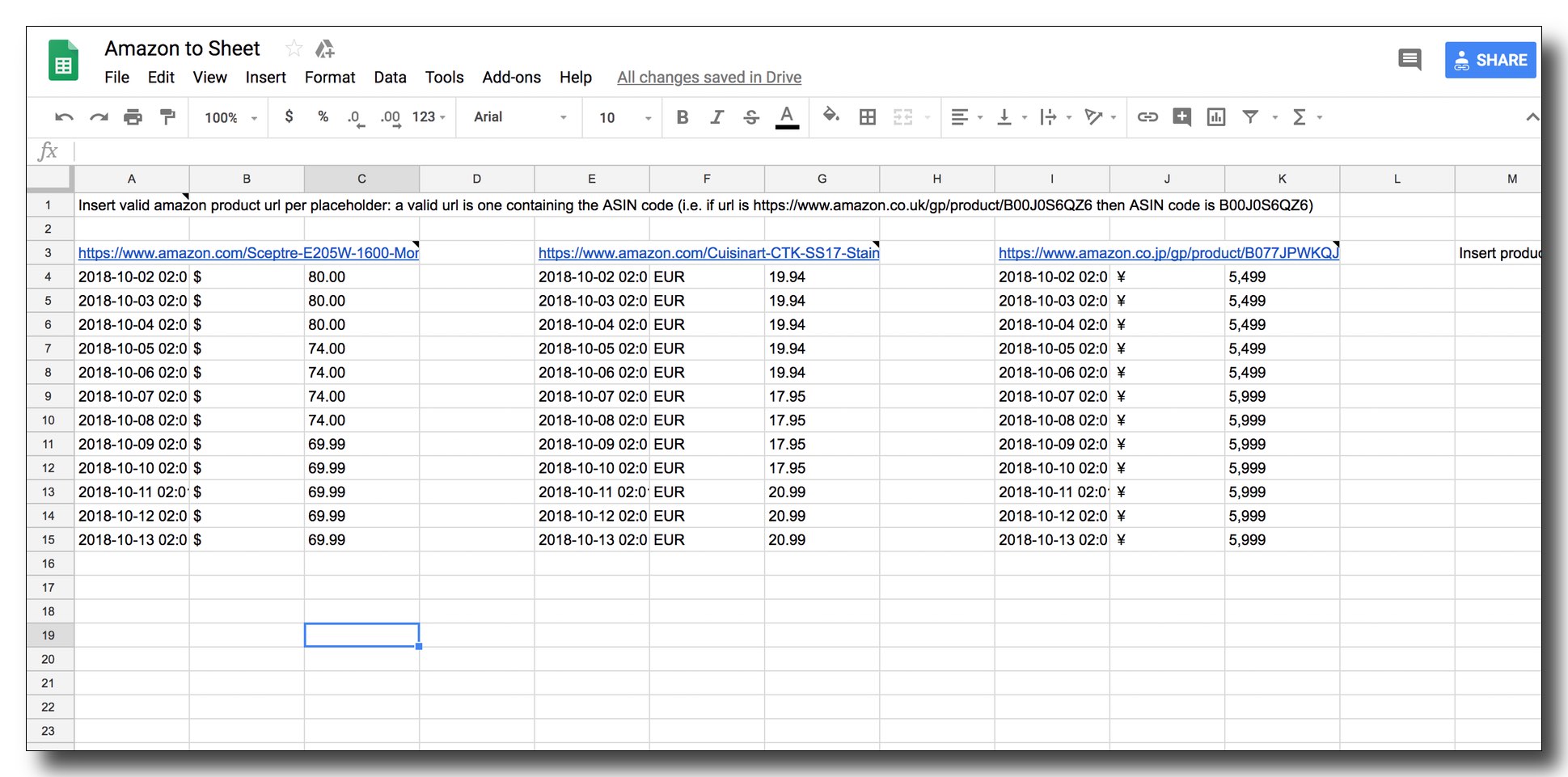 AMZTOSHEET creates a Google Sheet that captures the prices from Amazon product pages. Each day our scheduler will automatically update your spreadsheet with the latest pricing data.
AMZTOSHEET is perfect for price tracking or any other reason you know better than us ;)
Not sure how it works? Learn more here!
If you need a powerful price tracking and monitoring software, visit
PricePaladin
it's a powerful tool for retailers, ecommerces and best price takers and works with any site not only Amazon.